The €660 PLO8 here in the Estonian Capital and the 2023 WSOP Circuit event number 9 attracted 127 players in total and at 7.30 this morning we finally could crown our winner as Swede Alexander Hallenstam was crowned the champion and our ninth golden ring winner after beating his fellow countrymen Mika Hautakangas in the very last battle to take the tournament down.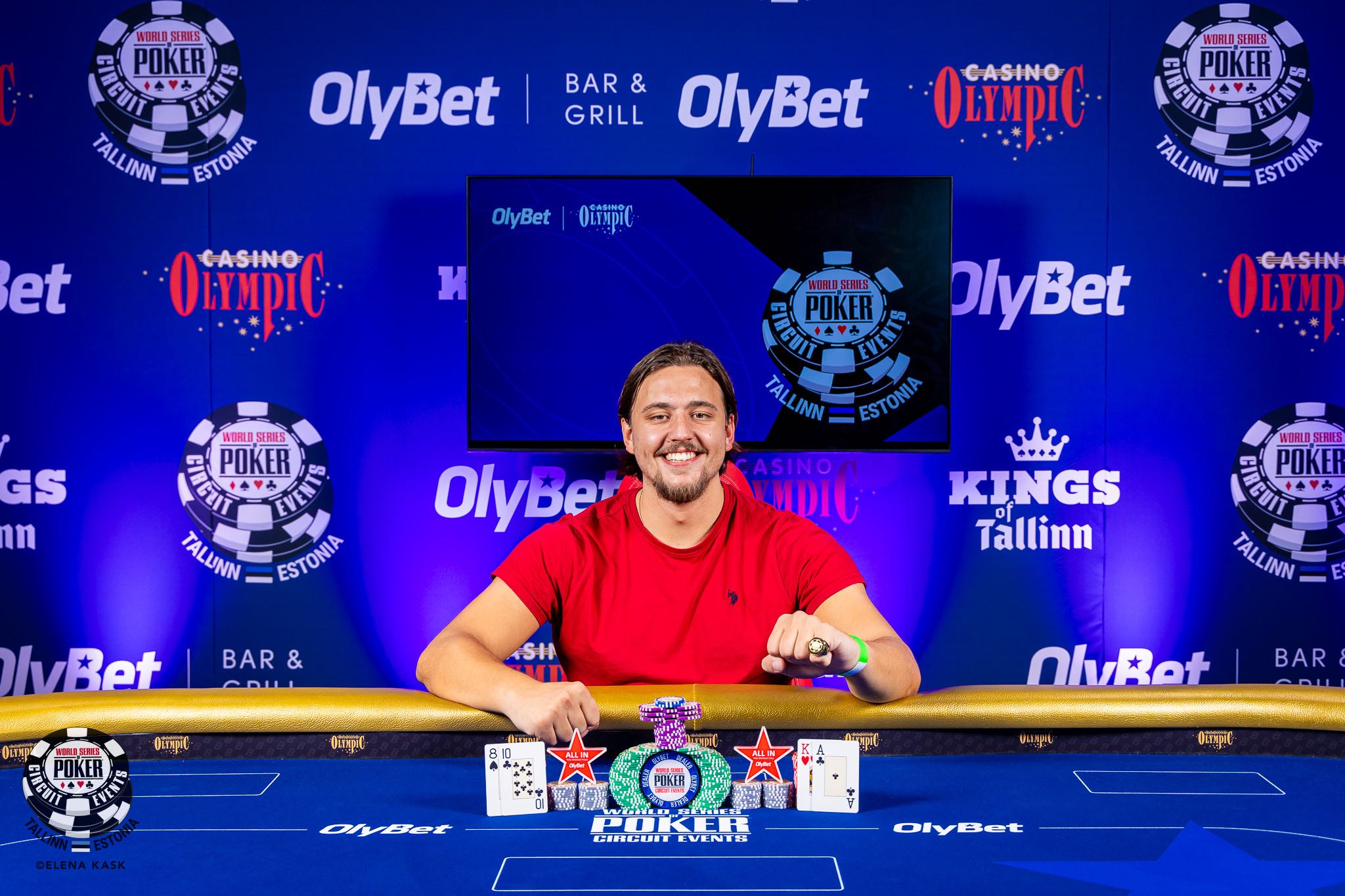 Going into the final table we had Josh Stewart as our chip leader but in this split game Pot Limit Omaha game a lot of things can change and so it was. The first player eliminated among the final nine was Jonas Neukirch from Germany finished in ninth place for €2,000.
Another player who had a good stack with the last two tables left in the tournament was Maximilian Sanders but after more than two hours after the first bit out on the final table he was also eliminated. An eight place gave out Brit a €2,520 payday.
Just five minutes later it was time for yet another player to hit the rail as the Dutch Frank Visser was eliminated in seventh place. This was worth €3,270.
Then the action would continue for almost another hour until we saw the last hope for the UK to get one of these WSOPC golden rings as Joshua Stewart was eliminated in sixth for €4,120.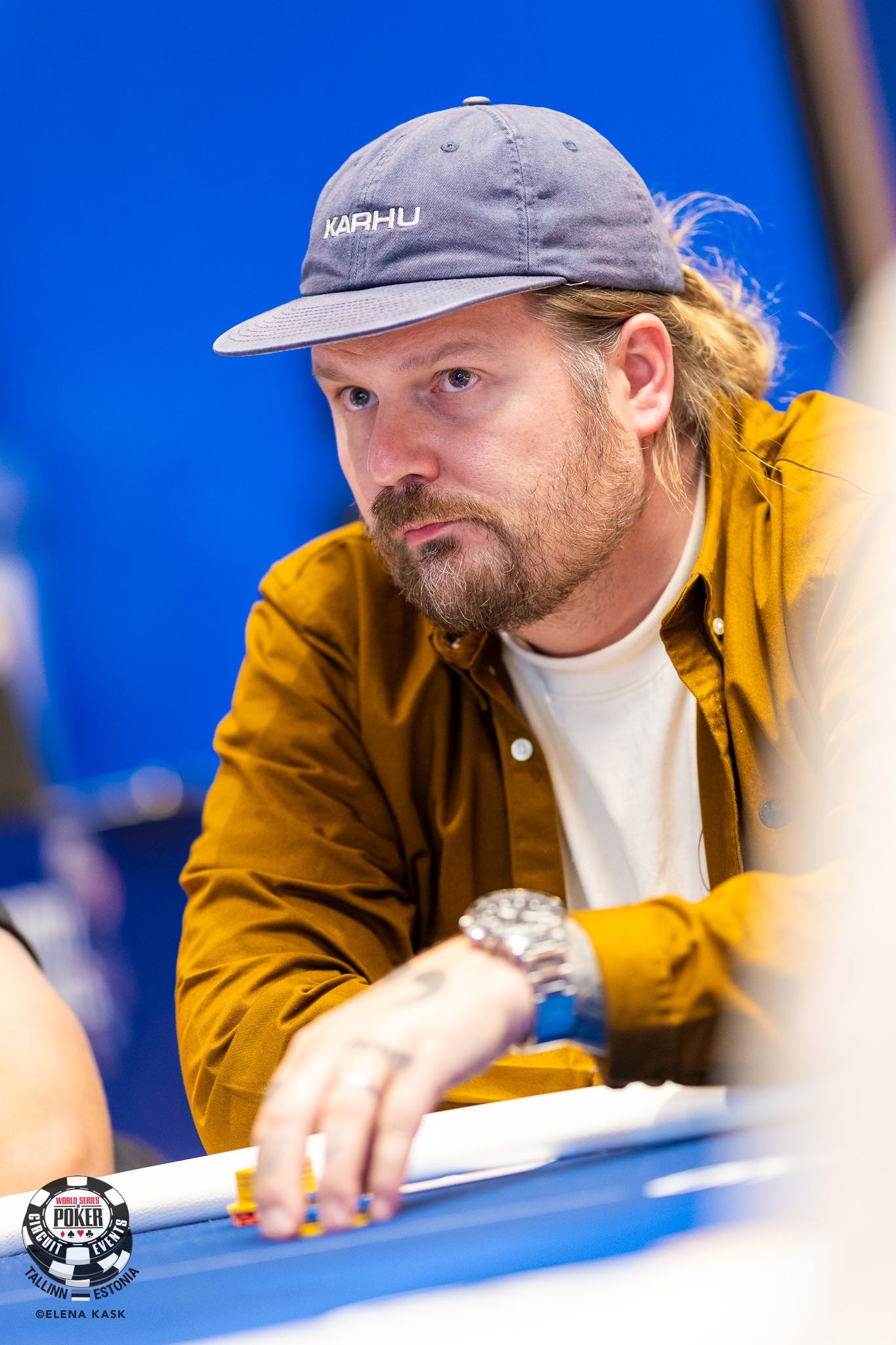 Tamasauskas On the Hunt
With five players remaining Vincas Tamasauskas was among these and could continue his fight to get a WSOP ring to go with that bracelet he won earlier this summer. In his was stood two Finns and two Swedes but as Sami Pulliainen was eliminated in fifth (€5,140) there were only three to go.
Finishing fourth in this event was yet another Finn as Sebastian Turja was eliminated early this morning after 15 hours of play in the huge field this tournament ended up with. For his fourth place, he was rewarded €6,550.
Down to the last three, there would be two Swedes in the way to prevent Vincas Tamasauskas from laying his hands on that golden ring and an hour after Turja was eliminated Tamasauskas met his faith as he had to settle for a third-place finish in this event for €8,890.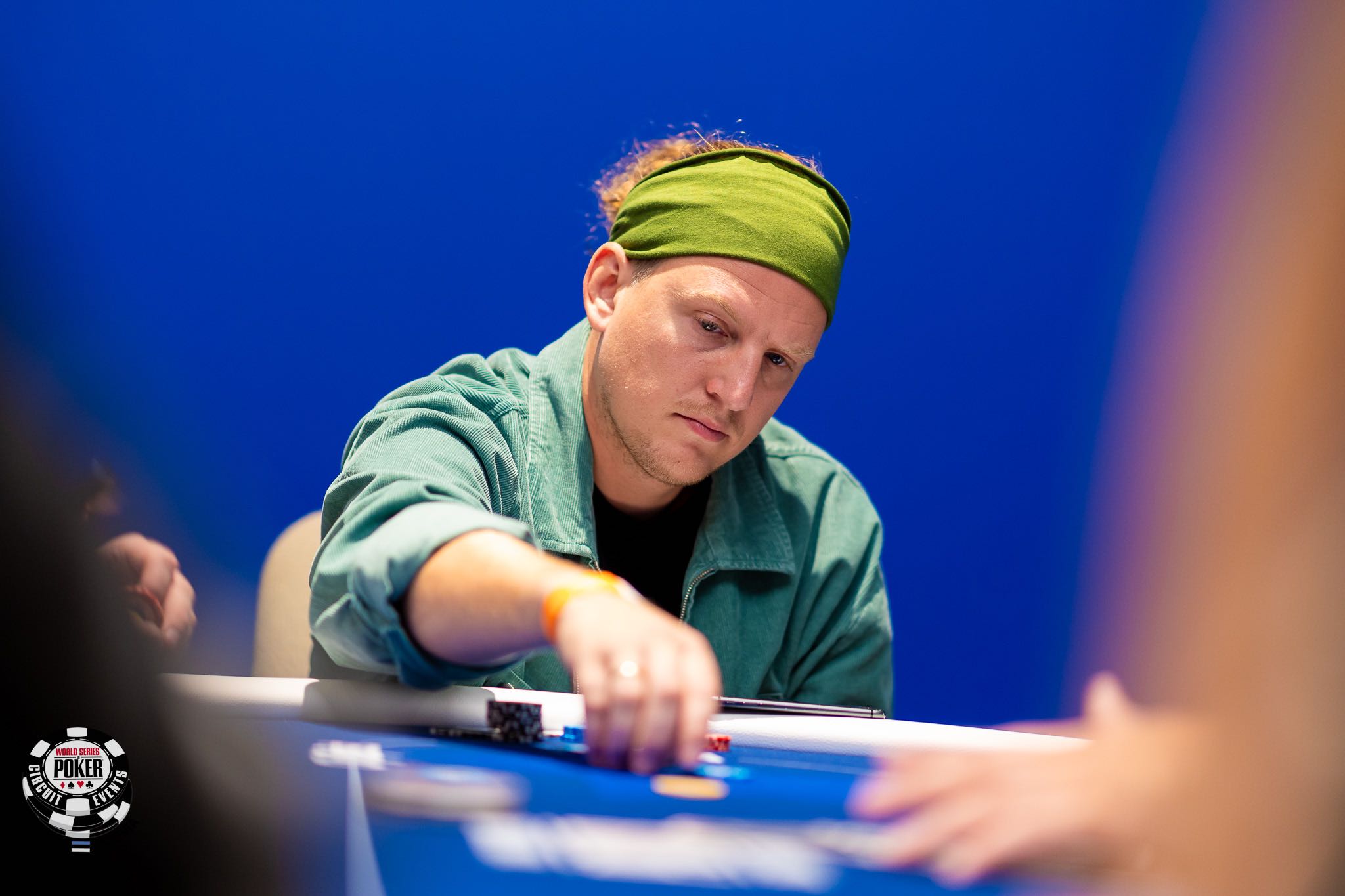 Swedish Heads-Up
As the two Swedes got heads-up Alexander Hallenstam had a huge chip lead against Mika Hautakangas and it would only be five minutes into the game until he took it down eliminating Hautakangas in second to grab the €19,152 for first as Hautakangas had to settle for €12,810.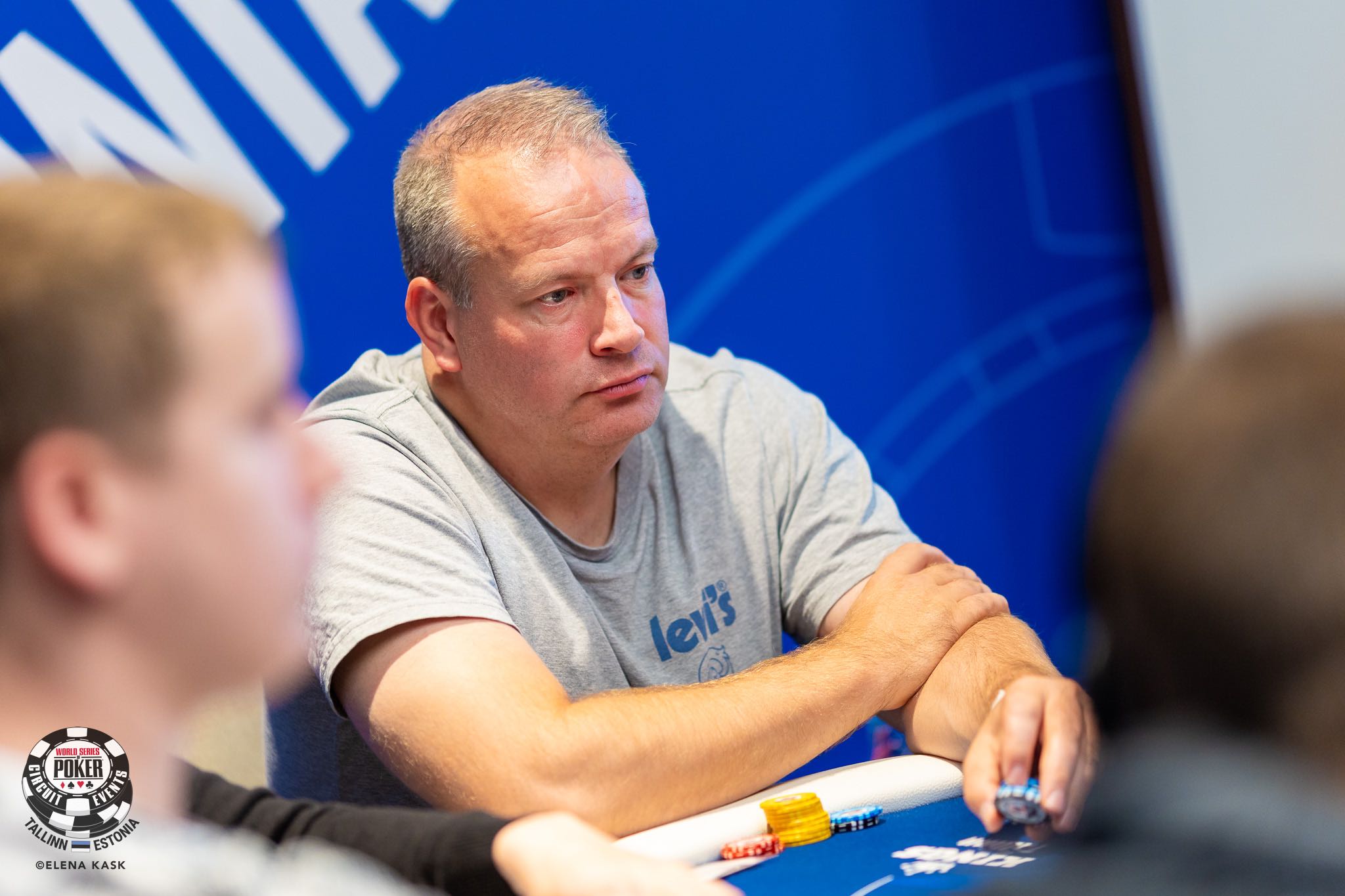 This surely has been a good week for the Hallenstam Family as both father and son have played three tournaments each, cashing in all three of them and Alexander's father Amir chopped the €250 Five Card PLO & Draw (also called Sviten in Sweden) on Wednesday for €4,157. If the streak will continue we'll see as this tournament finished a bit past 7 a.m. this morning and they are probably both asleep still but there are still plenty of tournaments to compete in here in Tallinn and the WSOP Circuit as we're coming to an end of the journey with two days left of the festival.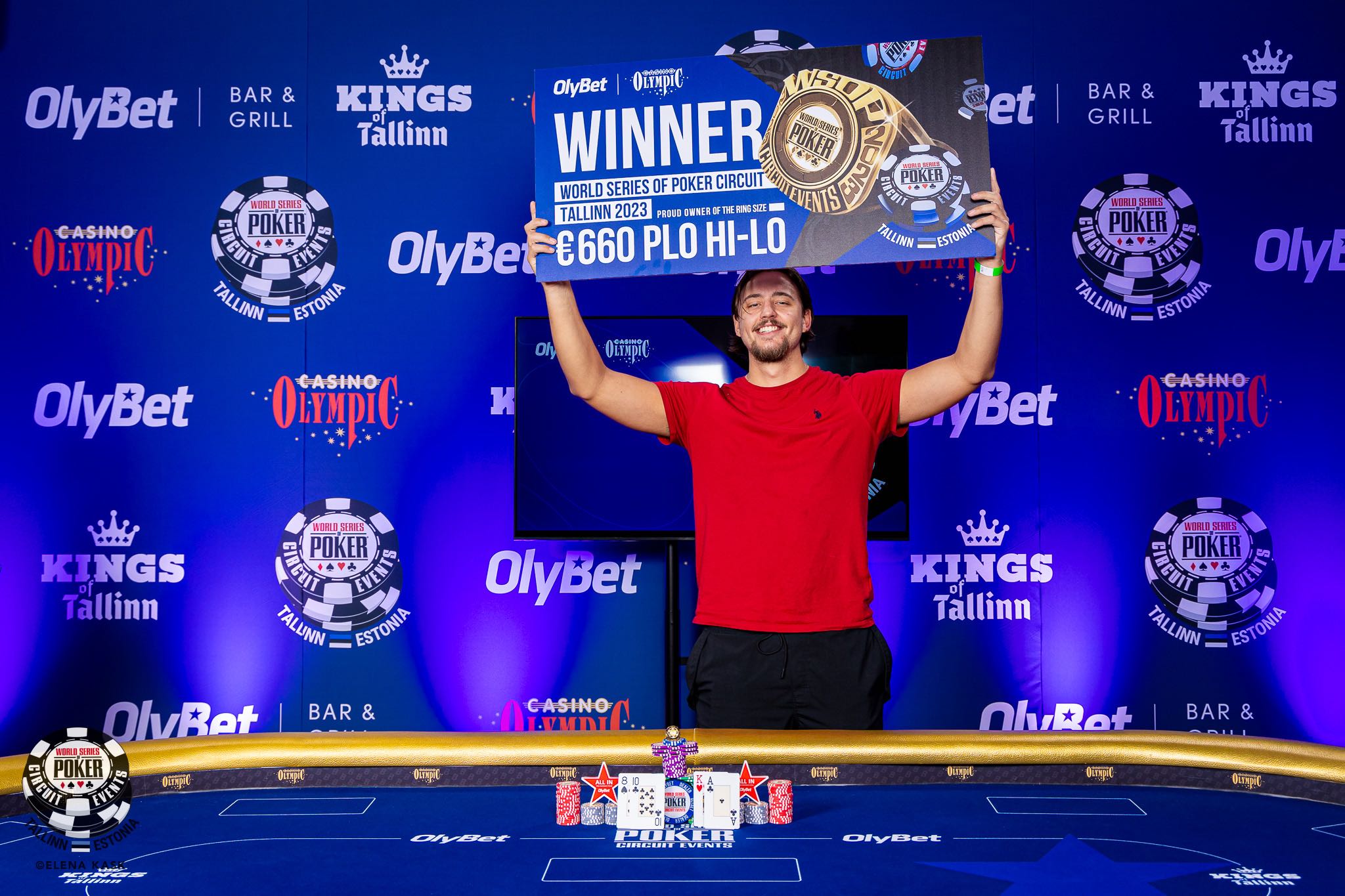 Event #9: €660 Pot Limit Omaha Hi/Lo Final Table Results
| | | | |
| --- | --- | --- | --- |
| Place | Name | Country | Prize |
| 1 | Alexander Hallenstam | Sweden | €19,152 |
| 2 | Mika Hautakangas | Sweden | €12,810 |
| 3 | Vinchas Tamasaukas | Lithuania | €8,890 |
| 4 | Sebastian Turja | Finland | €6,550 |
| 5 | Sami Pullainen | Finland | €5,140 |
| 6 | Joshua Stewart | UK | €4,120 |
| 7 | Frank Visser | Holland | €3,270 |
| 8 | Maximilian Sanders | UK | €2,520 |
| 9 | Jonas Neukirch | Germany | €2,000 |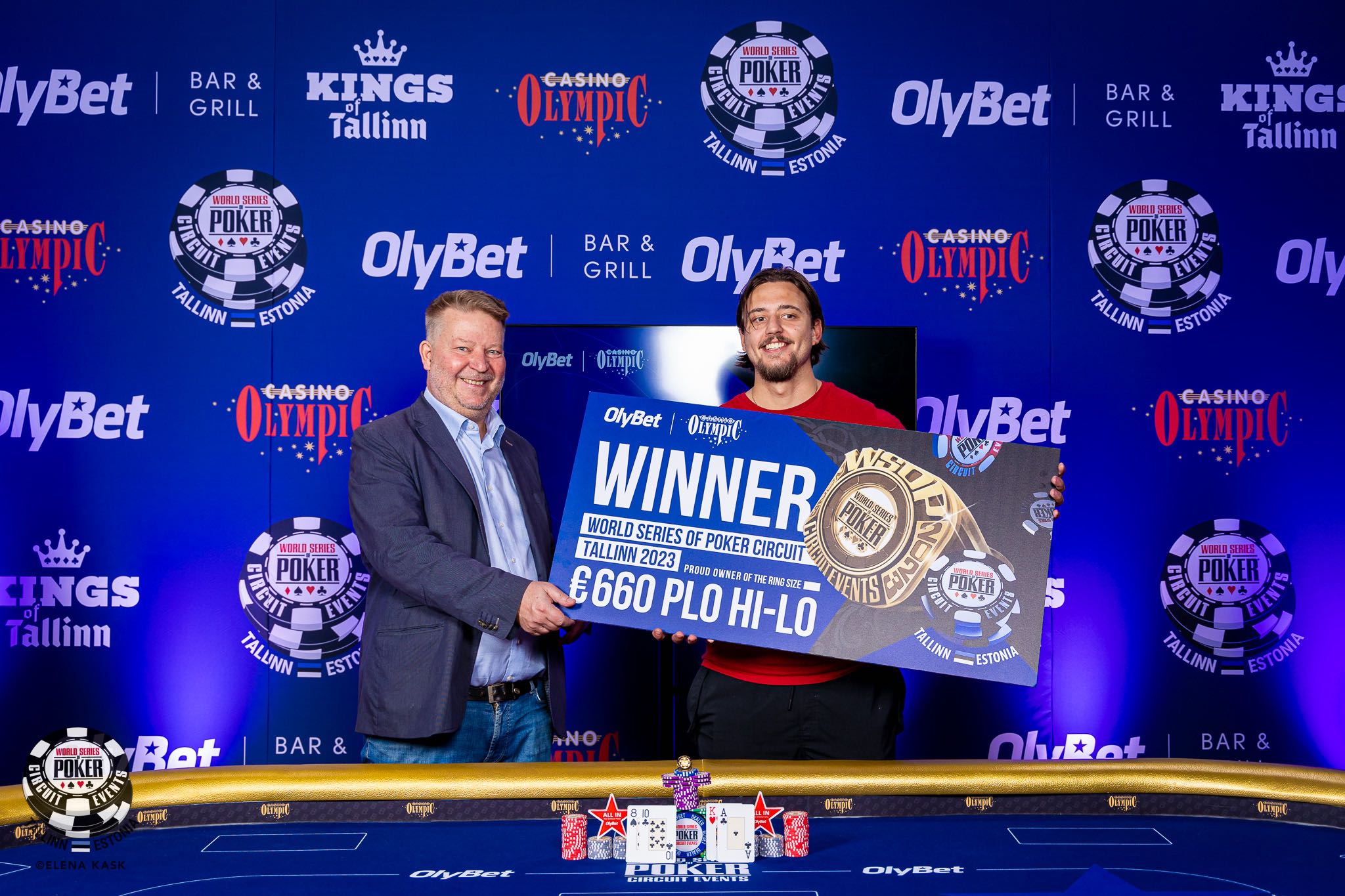 Article author: Lina Olofsson
Photo credits: Elena Kask