Monday 9th July, 2018
Fraser cashes in WSOP Main Event
By Mad Harper
MainEventTravel CEO Fraser MacIntyre has cashed in the WSOP Main Event for the third time. Fraser reached Day 4 of the $10,000 tournament but bust in 555th place for $23,940. There are now just 363 players left and only a handful of Brits in contention for the $8,800,000 first prize.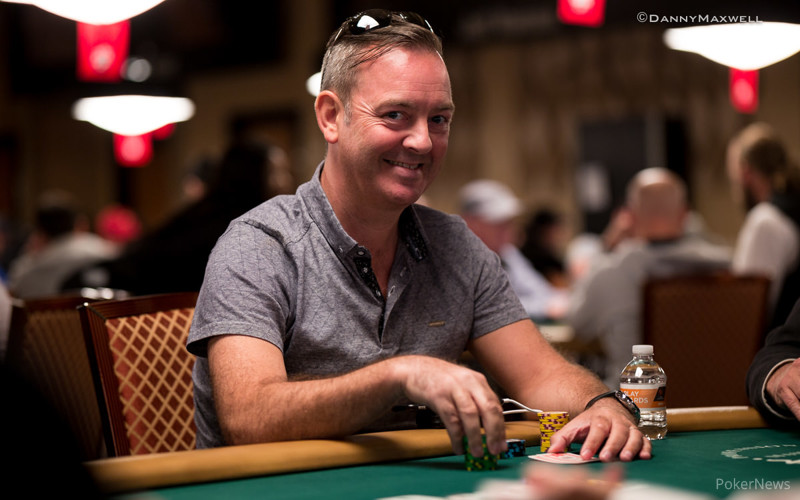 This year's WSOP is the second biggest in the event's 49-year history – with 7,874 entries. Brits were the third largest contingent with a total of 310 players. James Akenhead is doing the best with 2,187,000. Also still in are Ludovic Geilich, Chris Moorman, Richard Gryko, Gavin Cochrane and Billy Chattaway. The current chip leader is American Barry Hutter on 5,597,000.
This was Fraser's third cash in the WSOP Main Event; two years ago he finished 301st for $32,130. He also cashed in 2015.
A first prize of $8,800,000 is going to the winner of this year's WSOP, with the final taking place on July 14. The total prize pool was $74,015,600; all players remaining are guaranteed at least $33,305.
888poker is the official online provider for this year's WSOP with MainEventTravel their Official Travel Partner booking thousands of rooms for 888poker qualifiers and other players.
The Main Event is Event #65. There are 78 events scheduled this year, with 13 events remaining. For the 65 events so far, there have been 109,463
entries and $213,425,143 awarded in prize money - both on track to be 49-year highs.