0.0004 SECONDS: 
SHOW TABLES FROM `maineven_met-base`

0.0150 SECONDS: 
DELETE FROM `page_views`
WHERE `views` < 15
AND `date` != '2023-12-07'

0.0152 SECONDS: 
DELETE FROM `page_views`
WHERE `date` < '2022-10-13'

0.0136 SECONDS: 
SELECT `views`
FROM `page_views`
WHERE `date` = '2023-12-07'
AND `url` = 'https://www.maineventtravel.com/tour/grosvenor-goliath'
 LIMIT 1

1.3076 SECONDS: 
UPDATE `page_views` SET `views` = 2
WHERE `date` = '2023-12-07'
AND `url` = 'https://www.maineventtravel.com/tour/grosvenor-goliath'

0.0006 SECONDS: 
SELECT *
FROM `settings`
JOIN `white_label_versions` ON `white_label_versions`.`id` = `settings`.`white_label_version_id`
WHERE `white_label_versions`.`url` = 'maineventtravel.com'

0.0003 SECONDS: 
SELECT *
FROM `settings`
WHERE `white_label_version_id` = 0

0.0712 SECONDS: 
SELECT `tours`.*, (select COUNT(*) from tour_stops where tour_stops.tour_id=tours.id AND tour_stops.end_date > curdate() AND tour_stops.active = 1) tour_stop_count
FROM `tours`
WHERE `active` = 1
AND `venue` = '0'
AND `festival` = '0'
ORDER BY `order` ASC

0.0006 SECONDS: 
SELECT `white_label_inclusions`.`entity_id`
FROM `white_label_inclusions`
JOIN `white_label_versions` ON `white_label_versions`.`id` = `white_label_inclusions`.`white_label_version_id`
WHERE `white_label_versions`.`url` = 'maineventtravel.com'
AND `white_label_inclusions`.`entity_type` = 'tour'

0.0003 SECONDS: 
SELECT *
FROM `tours`
WHERE `active` = '1'
AND `festival` = '1'
ORDER BY `order` ASC

0.0004 SECONDS: 
SELECT `white_label_inclusions`.`entity_id`
FROM `white_label_inclusions`
JOIN `white_label_versions` ON `white_label_versions`.`id` = `white_label_inclusions`.`white_label_version_id`
WHERE `white_label_versions`.`url` = 'maineventtravel.com'
AND `white_label_inclusions`.`entity_type` = 'tour'

0.0002 SECONDS: 
SELECT `id`, `name`, `url`
FROM `destinations`
WHERE `active` = 1
ORDER BY `display_order`

0.0054 SECONDS: 
SELECT `venues`.*, (select COUNT(*) from tour_stops where tour_stops.venue_id=venues.id AND tour_stops.end_date > curdate() AND tour_stops.active = 1) tour_stop_count
FROM `venues`
WHERE `display_in_navigation` = '1'
 LIMIT 30

0.0007 SECONDS: 
SELECT `pages`.*, `parents`.`url_name` as `parent_url_name`
FROM `pages`
LEFT JOIN `pages` as `parents` ON `parents`.`id` = `pages`.`parent_page_id`
WHERE `pages`.`active` = '1'

0.0004 SECONDS: 
SELECT `white_label_inclusions`.`entity_id`
FROM `white_label_inclusions`
JOIN `white_label_versions` ON `white_label_versions`.`id` = `white_label_inclusions`.`white_label_version_id`
WHERE `white_label_versions`.`url` = 'maineventtravel.com'
AND `white_label_inclusions`.`entity_type` = 'page'

0.0053 SECONDS: 
SELECT `news_categories`.*, Count(news_article_categories.news_article_id) as article_count, MAX(news_articles.date) as recent_date
FROM `news_categories`
JOIN `news_article_categories` ON `news_article_categories`.`news_category_id` = `news_categories`.`id`
JOIN `news_articles` ON `news_article_categories`.`news_article_id` = `news_articles`.`id`
GROUP BY `news_categories`.`id`

0.0118 SECONDS: 
SELECT `news_articles`.*
FROM `news_articles`
LEFT JOIN `news_article_categories` ON `news_article_categories`.`news_article_id` = `news_articles`.`id`
WHERE `news_article_categories`.`news_category_id` = '11'
AND `news_articles`.`active` = 1
ORDER BY `date` DESC

0.0016 SECONDS: 
SELECT `white_label_inclusions`.`entity_id`
FROM `white_label_inclusions`
JOIN `white_label_versions` ON `white_label_versions`.`id` = `white_label_inclusions`.`white_label_version_id`
WHERE `white_label_versions`.`url` = 'maineventtravel.com'
AND `white_label_inclusions`.`entity_type` = 'news'

0.0007 SECONDS: 
SELECT `white_label_inclusions`.`entity_id`
FROM `white_label_inclusions`
WHERE `white_label_version_id` = 0
AND `white_label_inclusions`.`entity_type` = 'news'

0.0053 SECONDS: 
SELECT `news_articles`.*
FROM `news_articles`
LEFT JOIN `news_article_categories` ON `news_article_categories`.`news_article_id` = `news_articles`.`id`
WHERE `news_article_categories`.`news_category_id` = '16'
AND `news_articles`.`active` = 1
ORDER BY `date` DESC

0.0015 SECONDS: 
SELECT `white_label_inclusions`.`entity_id`
FROM `white_label_inclusions`
JOIN `white_label_versions` ON `white_label_versions`.`id` = `white_label_inclusions`.`white_label_version_id`
WHERE `white_label_versions`.`url` = 'maineventtravel.com'
AND `white_label_inclusions`.`entity_type` = 'news'

0.0007 SECONDS: 
SELECT `white_label_inclusions`.`entity_id`
FROM `white_label_inclusions`
WHERE `white_label_version_id` = 0
AND `white_label_inclusions`.`entity_type` = 'news'

0.0051 SECONDS: 
SELECT `news_articles`.*
FROM `news_articles`
LEFT JOIN `news_article_categories` ON `news_article_categories`.`news_article_id` = `news_articles`.`id`
WHERE `news_article_categories`.`news_category_id` = '18'
AND `news_articles`.`active` = 1
ORDER BY `date` DESC

0.0013 SECONDS: 
SELECT `white_label_inclusions`.`entity_id`
FROM `white_label_inclusions`
JOIN `white_label_versions` ON `white_label_versions`.`id` = `white_label_inclusions`.`white_label_version_id`
WHERE `white_label_versions`.`url` = 'maineventtravel.com'
AND `white_label_inclusions`.`entity_type` = 'news'

0.0006 SECONDS: 
SELECT `white_label_inclusions`.`entity_id`
FROM `white_label_inclusions`
WHERE `white_label_version_id` = 0
AND `white_label_inclusions`.`entity_type` = 'news'

0.0053 SECONDS: 
SELECT `news_articles`.*
FROM `news_articles`
LEFT JOIN `news_article_categories` ON `news_article_categories`.`news_article_id` = `news_articles`.`id`
WHERE `news_article_categories`.`news_category_id` = '19'
AND `news_articles`.`active` = 1
ORDER BY `date` DESC

0.0014 SECONDS: 
SELECT `white_label_inclusions`.`entity_id`
FROM `white_label_inclusions`
JOIN `white_label_versions` ON `white_label_versions`.`id` = `white_label_inclusions`.`white_label_version_id`
WHERE `white_label_versions`.`url` = 'maineventtravel.com'
AND `white_label_inclusions`.`entity_type` = 'news'

0.0006 SECONDS: 
SELECT `white_label_inclusions`.`entity_id`
FROM `white_label_inclusions`
WHERE `white_label_version_id` = 0
AND `white_label_inclusions`.`entity_type` = 'news'

0.0075 SECONDS: 
SELECT `news_articles`.*
FROM `news_articles`
LEFT JOIN `news_article_categories` ON `news_article_categories`.`news_article_id` = `news_articles`.`id`
WHERE `news_article_categories`.`news_category_id` = '22'
AND `news_articles`.`active` = 1
ORDER BY `date` DESC

0.0015 SECONDS: 
SELECT `white_label_inclusions`.`entity_id`
FROM `white_label_inclusions`
JOIN `white_label_versions` ON `white_label_versions`.`id` = `white_label_inclusions`.`white_label_version_id`
WHERE `white_label_versions`.`url` = 'maineventtravel.com'
AND `white_label_inclusions`.`entity_type` = 'news'

0.0007 SECONDS: 
SELECT `white_label_inclusions`.`entity_id`
FROM `white_label_inclusions`
WHERE `white_label_version_id` = 0
AND `white_label_inclusions`.`entity_type` = 'news'

0.0059 SECONDS: 
SELECT `news_articles`.*
FROM `news_articles`
LEFT JOIN `news_article_categories` ON `news_article_categories`.`news_article_id` = `news_articles`.`id`
WHERE `news_article_categories`.`news_category_id` = '23'
AND `news_articles`.`active` = 1
ORDER BY `date` DESC

0.0017 SECONDS: 
SELECT `white_label_inclusions`.`entity_id`
FROM `white_label_inclusions`
JOIN `white_label_versions` ON `white_label_versions`.`id` = `white_label_inclusions`.`white_label_version_id`
WHERE `white_label_versions`.`url` = 'maineventtravel.com'
AND `white_label_inclusions`.`entity_type` = 'news'

0.0009 SECONDS: 
SELECT `white_label_inclusions`.`entity_id`
FROM `white_label_inclusions`
WHERE `white_label_version_id` = 0
AND `white_label_inclusions`.`entity_type` = 'news'

0.0064 SECONDS: 
SELECT `news_articles`.*
FROM `news_articles`
LEFT JOIN `news_article_categories` ON `news_article_categories`.`news_article_id` = `news_articles`.`id`
WHERE `news_article_categories`.`news_category_id` = '27'
AND `news_articles`.`active` = 1
ORDER BY `date` DESC

0.0015 SECONDS: 
SELECT `white_label_inclusions`.`entity_id`
FROM `white_label_inclusions`
JOIN `white_label_versions` ON `white_label_versions`.`id` = `white_label_inclusions`.`white_label_version_id`
WHERE `white_label_versions`.`url` = 'maineventtravel.com'
AND `white_label_inclusions`.`entity_type` = 'news'

0.0007 SECONDS: 
SELECT `white_label_inclusions`.`entity_id`
FROM `white_label_inclusions`
WHERE `white_label_version_id` = 0
AND `white_label_inclusions`.`entity_type` = 'news'

0.0059 SECONDS: 
SELECT `news_articles`.*
FROM `news_articles`
LEFT JOIN `news_article_categories` ON `news_article_categories`.`news_article_id` = `news_articles`.`id`
WHERE `news_article_categories`.`news_category_id` = '28'
AND `news_articles`.`active` = 1
ORDER BY `date` DESC

0.0014 SECONDS: 
SELECT `white_label_inclusions`.`entity_id`
FROM `white_label_inclusions`
JOIN `white_label_versions` ON `white_label_versions`.`id` = `white_label_inclusions`.`white_label_version_id`
WHERE `white_label_versions`.`url` = 'maineventtravel.com'
AND `white_label_inclusions`.`entity_type` = 'news'

0.0007 SECONDS: 
SELECT `white_label_inclusions`.`entity_id`
FROM `white_label_inclusions`
WHERE `white_label_version_id` = 0
AND `white_label_inclusions`.`entity_type` = 'news'

0.0051 SECONDS: 
SELECT `news_articles`.*
FROM `news_articles`
LEFT JOIN `news_article_categories` ON `news_article_categories`.`news_article_id` = `news_articles`.`id`
WHERE `news_article_categories`.`news_category_id` = '29'
AND `news_articles`.`active` = 1
ORDER BY `date` DESC

0.0013 SECONDS: 
SELECT `white_label_inclusions`.`entity_id`
FROM `white_label_inclusions`
JOIN `white_label_versions` ON `white_label_versions`.`id` = `white_label_inclusions`.`white_label_version_id`
WHERE `white_label_versions`.`url` = 'maineventtravel.com'
AND `white_label_inclusions`.`entity_type` = 'news'

0.0007 SECONDS: 
SELECT `white_label_inclusions`.`entity_id`
FROM `white_label_inclusions`
WHERE `white_label_version_id` = 0
AND `white_label_inclusions`.`entity_type` = 'news'

0.0111 SECONDS: 
SELECT `news_articles`.*
FROM `news_articles`
LEFT JOIN `news_article_categories` ON `news_article_categories`.`news_article_id` = `news_articles`.`id`
WHERE `news_article_categories`.`news_category_id` = '30'
AND `news_articles`.`active` = 1
ORDER BY `date` DESC

0.0015 SECONDS: 
SELECT `white_label_inclusions`.`entity_id`
FROM `white_label_inclusions`
JOIN `white_label_versions` ON `white_label_versions`.`id` = `white_label_inclusions`.`white_label_version_id`
WHERE `white_label_versions`.`url` = 'maineventtravel.com'
AND `white_label_inclusions`.`entity_type` = 'news'

0.0007 SECONDS: 
SELECT `white_label_inclusions`.`entity_id`
FROM `white_label_inclusions`
WHERE `white_label_version_id` = 0
AND `white_label_inclusions`.`entity_type` = 'news'

0.0071 SECONDS: 
SELECT `news_articles`.*
FROM `news_articles`
LEFT JOIN `news_article_categories` ON `news_article_categories`.`news_article_id` = `news_articles`.`id`
WHERE `news_article_categories`.`news_category_id` = '31'
AND `news_articles`.`active` = 1
ORDER BY `date` DESC

0.0017 SECONDS: 
SELECT `white_label_inclusions`.`entity_id`
FROM `white_label_inclusions`
JOIN `white_label_versions` ON `white_label_versions`.`id` = `white_label_inclusions`.`white_label_version_id`
WHERE `white_label_versions`.`url` = 'maineventtravel.com'
AND `white_label_inclusions`.`entity_type` = 'news'

0.0008 SECONDS: 
SELECT `white_label_inclusions`.`entity_id`
FROM `white_label_inclusions`
WHERE `white_label_version_id` = 0
AND `white_label_inclusions`.`entity_type` = 'news'

0.0003 SECONDS: 
SELECT *
FROM `tours`
WHERE `id` = 'grosvenor-goliath'

0.0004 SECONDS: 
SELECT *
FROM `tours`
WHERE `page_url` = 'grosvenor-goliath'

0.0002 SECONDS: 
SELECT *
FROM `tours`
WHERE `id` = '30'

0.0019 SECONDS: 
SELECT tour_stops.*, CASE
                        WHEN tour_stops.logo IS NULL or tour_stops.logo = ''
                        THEN tours.logo
                        ELSE tour_stops.logo
                    END AS logo, tours.name as tour_name, tours.logo as tour_logo, venues.name as venue_name, venues.location as venue_location, venues.map_latitude as venue_latitude, venues.map_longitude as venue_longitude, venues.image as venue_image
FROM `tour_stops`
LEFT JOIN `tours` ON `tours`.`id` = `tour_stops`.`tour_id`
LEFT JOIN `venues` ON `venues`.`id` = `tour_stops`.`venue_id`
WHERE tour_stops.end_date > CURDATE()
AND tour_stops.active =  1
AND `tour_id` = '30'
ORDER BY `tour_stops`.`start_date` ASC

0.0127 SECONDS: 
SELECT `news_articles`.*, `users`.`full_name` as `author`, `users`.`twitter_name` as `twitter_name`
FROM `news_articles`
LEFT JOIN `users` ON `users`.`id` = `news_articles`.`user_id`
WHERE `news_articles`.`active` = '1'
ORDER BY `news_articles`.`date` DESC

0.0016 SECONDS: 
SELECT `white_label_inclusions`.`entity_id`
FROM `white_label_inclusions`
JOIN `white_label_versions` ON `white_label_versions`.`id` = `white_label_inclusions`.`white_label_version_id`
WHERE `white_label_versions`.`url` = 'maineventtravel.com'
AND `white_label_inclusions`.`entity_type` = 'news'

0.0007 SECONDS: 
SELECT `white_label_inclusions`.`entity_id`
FROM `white_label_inclusions`
WHERE `white_label_version_id` = 0
AND `white_label_inclusions`.`entity_type` = 'news'

    
Grosvenor Goliath
Grosvenor Goliath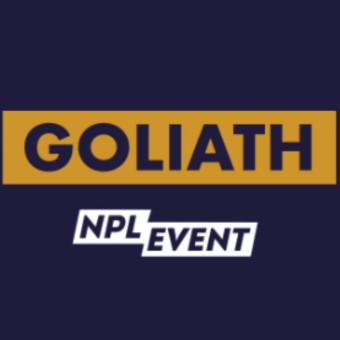 Grosvenor Goliath X celebrated its tenth anniversary in 2022 by hosting the largest live poker tournament ever held outside of Las Vegas.
This flagship event broke records attracting a staggering field of 10,584 entries to create a £1,270,080 prize pool.
The record-breaking Goliath returns to Coventry in July 2023 and is a must-attend event.
MainEventTravel.com is the Official Travel Partner of Grosvenor Poker and the Goliath, and has fantastic hotel rates available nearby to suit every player's budget. Book your travel in advance as hotels sell out for this massive annual festival.
See Grosvenor Poker National Poker League for full details of the NPL promotion.
Upcoming Tour Stops


Thursday 25th July - Sunday 4th August, 2024
Grosvenor Casino Coventry, Coventry Building Society Arena, Phoenix Way, Coventry, CV6 6GE
2024 GOLIATH DATES HAVE BEEN ANNOUNCED
Full schedule available in 2024
Find Hotels, Flights & More
Full Schedule Coming Soon
Travel search results are valid for a period of 20 minutes. If you do not book by this time, items in your cart may change in price or become unavailable.