0.0007 SECONDS: 
SHOW TABLES FROM `maineven_met-base`

0.0271 SECONDS: 
DELETE FROM `page_views`
WHERE `views` < 15
AND `date` != '2023-12-06'

0.0179 SECONDS: 
DELETE FROM `page_views`
WHERE `date` < '2022-10-12'

0.0097 SECONDS: 
SELECT `views`
FROM `page_views`
WHERE `date` = '2023-12-06'
AND `url` = 'https://www.maineventtravel.com/tour/lapt'
 LIMIT 1

0.0322 SECONDS: 
UPDATE `page_views` SET `views` = 2
WHERE `date` = '2023-12-06'
AND `url` = 'https://www.maineventtravel.com/tour/lapt'

0.0006 SECONDS: 
SELECT *
FROM `settings`
JOIN `white_label_versions` ON `white_label_versions`.`id` = `settings`.`white_label_version_id`
WHERE `white_label_versions`.`url` = 'maineventtravel.com'

0.0003 SECONDS: 
SELECT *
FROM `settings`
WHERE `white_label_version_id` = 0

0.1268 SECONDS: 
SELECT `tours`.*, (select COUNT(*) from tour_stops where tour_stops.tour_id=tours.id AND tour_stops.end_date > curdate() AND tour_stops.active = 1) tour_stop_count
FROM `tours`
WHERE `active` = 1
AND `venue` = '0'
AND `festival` = '0'
ORDER BY `order` ASC

0.0067 SECONDS: 
SELECT `white_label_inclusions`.`entity_id`
FROM `white_label_inclusions`
JOIN `white_label_versions` ON `white_label_versions`.`id` = `white_label_inclusions`.`white_label_version_id`
WHERE `white_label_versions`.`url` = 'maineventtravel.com'
AND `white_label_inclusions`.`entity_type` = 'tour'

0.0004 SECONDS: 
SELECT *
FROM `tours`
WHERE `active` = '1'
AND `festival` = '1'
ORDER BY `order` ASC

0.0007 SECONDS: 
SELECT `white_label_inclusions`.`entity_id`
FROM `white_label_inclusions`
JOIN `white_label_versions` ON `white_label_versions`.`id` = `white_label_inclusions`.`white_label_version_id`
WHERE `white_label_versions`.`url` = 'maineventtravel.com'
AND `white_label_inclusions`.`entity_type` = 'tour'

0.0002 SECONDS: 
SELECT `id`, `name`, `url`
FROM `destinations`
WHERE `active` = 1
ORDER BY `display_order`

0.0056 SECONDS: 
SELECT `venues`.*, (select COUNT(*) from tour_stops where tour_stops.venue_id=venues.id AND tour_stops.end_date > curdate() AND tour_stops.active = 1) tour_stop_count
FROM `venues`
WHERE `display_in_navigation` = '1'
 LIMIT 30

0.0105 SECONDS: 
SELECT `pages`.*, `parents`.`url_name` as `parent_url_name`
FROM `pages`
LEFT JOIN `pages` as `parents` ON `parents`.`id` = `pages`.`parent_page_id`
WHERE `pages`.`active` = '1'

0.0005 SECONDS: 
SELECT `white_label_inclusions`.`entity_id`
FROM `white_label_inclusions`
JOIN `white_label_versions` ON `white_label_versions`.`id` = `white_label_inclusions`.`white_label_version_id`
WHERE `white_label_versions`.`url` = 'maineventtravel.com'
AND `white_label_inclusions`.`entity_type` = 'page'

0.0056 SECONDS: 
SELECT `news_categories`.*, Count(news_article_categories.news_article_id) as article_count, MAX(news_articles.date) as recent_date
FROM `news_categories`
JOIN `news_article_categories` ON `news_article_categories`.`news_category_id` = `news_categories`.`id`
JOIN `news_articles` ON `news_article_categories`.`news_article_id` = `news_articles`.`id`
GROUP BY `news_categories`.`id`

0.0350 SECONDS: 
SELECT `news_articles`.*
FROM `news_articles`
LEFT JOIN `news_article_categories` ON `news_article_categories`.`news_article_id` = `news_articles`.`id`
WHERE `news_article_categories`.`news_category_id` = '11'
AND `news_articles`.`active` = 1
ORDER BY `date` DESC

0.0015 SECONDS: 
SELECT `white_label_inclusions`.`entity_id`
FROM `white_label_inclusions`
JOIN `white_label_versions` ON `white_label_versions`.`id` = `white_label_inclusions`.`white_label_version_id`
WHERE `white_label_versions`.`url` = 'maineventtravel.com'
AND `white_label_inclusions`.`entity_type` = 'news'

0.0007 SECONDS: 
SELECT `white_label_inclusions`.`entity_id`
FROM `white_label_inclusions`
WHERE `white_label_version_id` = 0
AND `white_label_inclusions`.`entity_type` = 'news'

0.0174 SECONDS: 
SELECT `news_articles`.*
FROM `news_articles`
LEFT JOIN `news_article_categories` ON `news_article_categories`.`news_article_id` = `news_articles`.`id`
WHERE `news_article_categories`.`news_category_id` = '16'
AND `news_articles`.`active` = 1
ORDER BY `date` DESC

0.0014 SECONDS: 
SELECT `white_label_inclusions`.`entity_id`
FROM `white_label_inclusions`
JOIN `white_label_versions` ON `white_label_versions`.`id` = `white_label_inclusions`.`white_label_version_id`
WHERE `white_label_versions`.`url` = 'maineventtravel.com'
AND `white_label_inclusions`.`entity_type` = 'news'

0.0007 SECONDS: 
SELECT `white_label_inclusions`.`entity_id`
FROM `white_label_inclusions`
WHERE `white_label_version_id` = 0
AND `white_label_inclusions`.`entity_type` = 'news'

0.0050 SECONDS: 
SELECT `news_articles`.*
FROM `news_articles`
LEFT JOIN `news_article_categories` ON `news_article_categories`.`news_article_id` = `news_articles`.`id`
WHERE `news_article_categories`.`news_category_id` = '18'
AND `news_articles`.`active` = 1
ORDER BY `date` DESC

0.0014 SECONDS: 
SELECT `white_label_inclusions`.`entity_id`
FROM `white_label_inclusions`
JOIN `white_label_versions` ON `white_label_versions`.`id` = `white_label_inclusions`.`white_label_version_id`
WHERE `white_label_versions`.`url` = 'maineventtravel.com'
AND `white_label_inclusions`.`entity_type` = 'news'

0.0069 SECONDS: 
SELECT `white_label_inclusions`.`entity_id`
FROM `white_label_inclusions`
WHERE `white_label_version_id` = 0
AND `white_label_inclusions`.`entity_type` = 'news'

0.0056 SECONDS: 
SELECT `news_articles`.*
FROM `news_articles`
LEFT JOIN `news_article_categories` ON `news_article_categories`.`news_article_id` = `news_articles`.`id`
WHERE `news_article_categories`.`news_category_id` = '19'
AND `news_articles`.`active` = 1
ORDER BY `date` DESC

0.0075 SECONDS: 
SELECT `white_label_inclusions`.`entity_id`
FROM `white_label_inclusions`
JOIN `white_label_versions` ON `white_label_versions`.`id` = `white_label_inclusions`.`white_label_version_id`
WHERE `white_label_versions`.`url` = 'maineventtravel.com'
AND `white_label_inclusions`.`entity_type` = 'news'

0.0007 SECONDS: 
SELECT `white_label_inclusions`.`entity_id`
FROM `white_label_inclusions`
WHERE `white_label_version_id` = 0
AND `white_label_inclusions`.`entity_type` = 'news'

0.0159 SECONDS: 
SELECT `news_articles`.*
FROM `news_articles`
LEFT JOIN `news_article_categories` ON `news_article_categories`.`news_article_id` = `news_articles`.`id`
WHERE `news_article_categories`.`news_category_id` = '22'
AND `news_articles`.`active` = 1
ORDER BY `date` DESC

0.0014 SECONDS: 
SELECT `white_label_inclusions`.`entity_id`
FROM `white_label_inclusions`
JOIN `white_label_versions` ON `white_label_versions`.`id` = `white_label_inclusions`.`white_label_version_id`
WHERE `white_label_versions`.`url` = 'maineventtravel.com'
AND `white_label_inclusions`.`entity_type` = 'news'

0.0006 SECONDS: 
SELECT `white_label_inclusions`.`entity_id`
FROM `white_label_inclusions`
WHERE `white_label_version_id` = 0
AND `white_label_inclusions`.`entity_type` = 'news'

0.0121 SECONDS: 
SELECT `news_articles`.*
FROM `news_articles`
LEFT JOIN `news_article_categories` ON `news_article_categories`.`news_article_id` = `news_articles`.`id`
WHERE `news_article_categories`.`news_category_id` = '23'
AND `news_articles`.`active` = 1
ORDER BY `date` DESC

0.0014 SECONDS: 
SELECT `white_label_inclusions`.`entity_id`
FROM `white_label_inclusions`
JOIN `white_label_versions` ON `white_label_versions`.`id` = `white_label_inclusions`.`white_label_version_id`
WHERE `white_label_versions`.`url` = 'maineventtravel.com'
AND `white_label_inclusions`.`entity_type` = 'news'

0.0007 SECONDS: 
SELECT `white_label_inclusions`.`entity_id`
FROM `white_label_inclusions`
WHERE `white_label_version_id` = 0
AND `white_label_inclusions`.`entity_type` = 'news'

0.0121 SECONDS: 
SELECT `news_articles`.*
FROM `news_articles`
LEFT JOIN `news_article_categories` ON `news_article_categories`.`news_article_id` = `news_articles`.`id`
WHERE `news_article_categories`.`news_category_id` = '27'
AND `news_articles`.`active` = 1
ORDER BY `date` DESC

0.0015 SECONDS: 
SELECT `white_label_inclusions`.`entity_id`
FROM `white_label_inclusions`
JOIN `white_label_versions` ON `white_label_versions`.`id` = `white_label_inclusions`.`white_label_version_id`
WHERE `white_label_versions`.`url` = 'maineventtravel.com'
AND `white_label_inclusions`.`entity_type` = 'news'

0.0007 SECONDS: 
SELECT `white_label_inclusions`.`entity_id`
FROM `white_label_inclusions`
WHERE `white_label_version_id` = 0
AND `white_label_inclusions`.`entity_type` = 'news'

0.0181 SECONDS: 
SELECT `news_articles`.*
FROM `news_articles`
LEFT JOIN `news_article_categories` ON `news_article_categories`.`news_article_id` = `news_articles`.`id`
WHERE `news_article_categories`.`news_category_id` = '28'
AND `news_articles`.`active` = 1
ORDER BY `date` DESC

0.0014 SECONDS: 
SELECT `white_label_inclusions`.`entity_id`
FROM `white_label_inclusions`
JOIN `white_label_versions` ON `white_label_versions`.`id` = `white_label_inclusions`.`white_label_version_id`
WHERE `white_label_versions`.`url` = 'maineventtravel.com'
AND `white_label_inclusions`.`entity_type` = 'news'

0.0007 SECONDS: 
SELECT `white_label_inclusions`.`entity_id`
FROM `white_label_inclusions`
WHERE `white_label_version_id` = 0
AND `white_label_inclusions`.`entity_type` = 'news'

0.0112 SECONDS: 
SELECT `news_articles`.*
FROM `news_articles`
LEFT JOIN `news_article_categories` ON `news_article_categories`.`news_article_id` = `news_articles`.`id`
WHERE `news_article_categories`.`news_category_id` = '29'
AND `news_articles`.`active` = 1
ORDER BY `date` DESC

0.0015 SECONDS: 
SELECT `white_label_inclusions`.`entity_id`
FROM `white_label_inclusions`
JOIN `white_label_versions` ON `white_label_versions`.`id` = `white_label_inclusions`.`white_label_version_id`
WHERE `white_label_versions`.`url` = 'maineventtravel.com'
AND `white_label_inclusions`.`entity_type` = 'news'

0.0007 SECONDS: 
SELECT `white_label_inclusions`.`entity_id`
FROM `white_label_inclusions`
WHERE `white_label_version_id` = 0
AND `white_label_inclusions`.`entity_type` = 'news'

0.0197 SECONDS: 
SELECT `news_articles`.*
FROM `news_articles`
LEFT JOIN `news_article_categories` ON `news_article_categories`.`news_article_id` = `news_articles`.`id`
WHERE `news_article_categories`.`news_category_id` = '30'
AND `news_articles`.`active` = 1
ORDER BY `date` DESC

0.0014 SECONDS: 
SELECT `white_label_inclusions`.`entity_id`
FROM `white_label_inclusions`
JOIN `white_label_versions` ON `white_label_versions`.`id` = `white_label_inclusions`.`white_label_version_id`
WHERE `white_label_versions`.`url` = 'maineventtravel.com'
AND `white_label_inclusions`.`entity_type` = 'news'

0.0068 SECONDS: 
SELECT `white_label_inclusions`.`entity_id`
FROM `white_label_inclusions`
WHERE `white_label_version_id` = 0
AND `white_label_inclusions`.`entity_type` = 'news'

0.0186 SECONDS: 
SELECT `news_articles`.*
FROM `news_articles`
LEFT JOIN `news_article_categories` ON `news_article_categories`.`news_article_id` = `news_articles`.`id`
WHERE `news_article_categories`.`news_category_id` = '31'
AND `news_articles`.`active` = 1
ORDER BY `date` DESC

0.0013 SECONDS: 
SELECT `white_label_inclusions`.`entity_id`
FROM `white_label_inclusions`
JOIN `white_label_versions` ON `white_label_versions`.`id` = `white_label_inclusions`.`white_label_version_id`
WHERE `white_label_versions`.`url` = 'maineventtravel.com'
AND `white_label_inclusions`.`entity_type` = 'news'

0.0068 SECONDS: 
SELECT `white_label_inclusions`.`entity_id`
FROM `white_label_inclusions`
WHERE `white_label_version_id` = 0
AND `white_label_inclusions`.`entity_type` = 'news'

0.0076 SECONDS: 
SELECT *
FROM `tours`
WHERE `id` = 'lapt'

0.0004 SECONDS: 
SELECT *
FROM `tours`
WHERE `page_url` = 'lapt'

0.0002 SECONDS: 
SELECT *
FROM `tours`
WHERE `id` = '104'

0.0023 SECONDS: 
SELECT tour_stops.*, CASE
                        WHEN tour_stops.logo IS NULL or tour_stops.logo = ''
                        THEN tours.logo
                        ELSE tour_stops.logo
                    END AS logo, tours.name as tour_name, tours.logo as tour_logo, venues.name as venue_name, venues.location as venue_location, venues.map_latitude as venue_latitude, venues.map_longitude as venue_longitude, venues.image as venue_image
FROM `tour_stops`
LEFT JOIN `tours` ON `tours`.`id` = `tour_stops`.`tour_id`
LEFT JOIN `venues` ON `venues`.`id` = `tour_stops`.`venue_id`
WHERE tour_stops.end_date > CURDATE()
AND tour_stops.active =  1
AND `tour_id` = '104'
ORDER BY `tour_stops`.`start_date` ASC

0.0206 SECONDS: 
SELECT `news_articles`.*, `users`.`full_name` as `author`, `users`.`twitter_name` as `twitter_name`
FROM `news_articles`
LEFT JOIN `users` ON `users`.`id` = `news_articles`.`user_id`
WHERE `news_articles`.`active` = '1'
ORDER BY `news_articles`.`date` DESC

0.0014 SECONDS: 
SELECT `white_label_inclusions`.`entity_id`
FROM `white_label_inclusions`
JOIN `white_label_versions` ON `white_label_versions`.`id` = `white_label_inclusions`.`white_label_version_id`
WHERE `white_label_versions`.`url` = 'maineventtravel.com'
AND `white_label_inclusions`.`entity_type` = 'news'

0.0007 SECONDS: 
SELECT `white_label_inclusions`.`entity_id`
FROM `white_label_inclusions`
WHERE `white_label_version_id` = 0
AND `white_label_inclusions`.`entity_type` = 'news'

    
LAPT
LAPT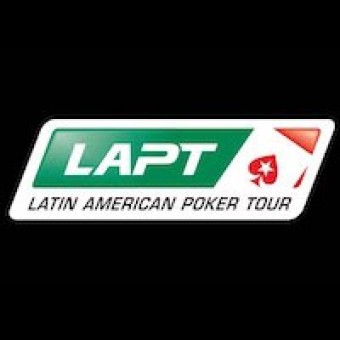 Be Part Of The Latin American Poker Tour Again!
It's time for the return of live poker tournaments unlike any other on offer in Latin America. The Latin American Poker Tour (LAPT) is back to create more unforgettable tournaments and life-long memories for thousands of players.
Upcoming Tour Stops
Sorry, we have no tour stops currently scheduled for LAPT.
Please check back soon, or subscribe to our newsletter.
Travel search results are valid for a period of 20 minutes. If you do not book by this time, items in your cart may change in price or become unavailable.