0.0007 SECONDS: 
SHOW TABLES FROM `maineven_met-base`

0.0272 SECONDS: 
DELETE FROM `page_views`
WHERE `views` < 15
AND `date` != '2023-12-07'

0.0177 SECONDS: 
DELETE FROM `page_views`
WHERE `date` < '2022-10-13'

0.0087 SECONDS: 
SELECT `views`
FROM `page_views`
WHERE `date` = '2023-12-07'
AND `url` = 'https://www.maineventtravel.com/tour/battle-of-malta'
 LIMIT 1

0.0015 SECONDS: 
INSERT INTO `page_views` (`url`, `date`, `views`) VALUES ('https://www.maineventtravel.com/tour/battle-of-malta', '2023-12-07', 1)

0.0006 SECONDS: 
SELECT *
FROM `settings`
JOIN `white_label_versions` ON `white_label_versions`.`id` = `settings`.`white_label_version_id`
WHERE `white_label_versions`.`url` = 'maineventtravel.com'

0.0003 SECONDS: 
SELECT *
FROM `settings`
WHERE `white_label_version_id` = 0

0.0705 SECONDS: 
SELECT `tours`.*, (select COUNT(*) from tour_stops where tour_stops.tour_id=tours.id AND tour_stops.end_date > curdate() AND tour_stops.active = 1) tour_stop_count
FROM `tours`
WHERE `active` = 1
AND `venue` = '0'
AND `festival` = '0'
ORDER BY `order` ASC

0.0006 SECONDS: 
SELECT `white_label_inclusions`.`entity_id`
FROM `white_label_inclusions`
JOIN `white_label_versions` ON `white_label_versions`.`id` = `white_label_inclusions`.`white_label_version_id`
WHERE `white_label_versions`.`url` = 'maineventtravel.com'
AND `white_label_inclusions`.`entity_type` = 'tour'

0.0003 SECONDS: 
SELECT *
FROM `tours`
WHERE `active` = '1'
AND `festival` = '1'
ORDER BY `order` ASC

0.0004 SECONDS: 
SELECT `white_label_inclusions`.`entity_id`
FROM `white_label_inclusions`
JOIN `white_label_versions` ON `white_label_versions`.`id` = `white_label_inclusions`.`white_label_version_id`
WHERE `white_label_versions`.`url` = 'maineventtravel.com'
AND `white_label_inclusions`.`entity_type` = 'tour'

0.0002 SECONDS: 
SELECT `id`, `name`, `url`
FROM `destinations`
WHERE `active` = 1
ORDER BY `display_order`

0.0056 SECONDS: 
SELECT `venues`.*, (select COUNT(*) from tour_stops where tour_stops.venue_id=venues.id AND tour_stops.end_date > curdate() AND tour_stops.active = 1) tour_stop_count
FROM `venues`
WHERE `display_in_navigation` = '1'
 LIMIT 30

0.0008 SECONDS: 
SELECT `pages`.*, `parents`.`url_name` as `parent_url_name`
FROM `pages`
LEFT JOIN `pages` as `parents` ON `parents`.`id` = `pages`.`parent_page_id`
WHERE `pages`.`active` = '1'

0.0004 SECONDS: 
SELECT `white_label_inclusions`.`entity_id`
FROM `white_label_inclusions`
JOIN `white_label_versions` ON `white_label_versions`.`id` = `white_label_inclusions`.`white_label_version_id`
WHERE `white_label_versions`.`url` = 'maineventtravel.com'
AND `white_label_inclusions`.`entity_type` = 'page'

0.0053 SECONDS: 
SELECT `news_categories`.*, Count(news_article_categories.news_article_id) as article_count, MAX(news_articles.date) as recent_date
FROM `news_categories`
JOIN `news_article_categories` ON `news_article_categories`.`news_category_id` = `news_categories`.`id`
JOIN `news_articles` ON `news_article_categories`.`news_article_id` = `news_articles`.`id`
GROUP BY `news_categories`.`id`

0.0119 SECONDS: 
SELECT `news_articles`.*
FROM `news_articles`
LEFT JOIN `news_article_categories` ON `news_article_categories`.`news_article_id` = `news_articles`.`id`
WHERE `news_article_categories`.`news_category_id` = '11'
AND `news_articles`.`active` = 1
ORDER BY `date` DESC

0.0014 SECONDS: 
SELECT `white_label_inclusions`.`entity_id`
FROM `white_label_inclusions`
JOIN `white_label_versions` ON `white_label_versions`.`id` = `white_label_inclusions`.`white_label_version_id`
WHERE `white_label_versions`.`url` = 'maineventtravel.com'
AND `white_label_inclusions`.`entity_type` = 'news'

0.0006 SECONDS: 
SELECT `white_label_inclusions`.`entity_id`
FROM `white_label_inclusions`
WHERE `white_label_version_id` = 0
AND `white_label_inclusions`.`entity_type` = 'news'

0.0057 SECONDS: 
SELECT `news_articles`.*
FROM `news_articles`
LEFT JOIN `news_article_categories` ON `news_article_categories`.`news_article_id` = `news_articles`.`id`
WHERE `news_article_categories`.`news_category_id` = '16'
AND `news_articles`.`active` = 1
ORDER BY `date` DESC

0.0015 SECONDS: 
SELECT `white_label_inclusions`.`entity_id`
FROM `white_label_inclusions`
JOIN `white_label_versions` ON `white_label_versions`.`id` = `white_label_inclusions`.`white_label_version_id`
WHERE `white_label_versions`.`url` = 'maineventtravel.com'
AND `white_label_inclusions`.`entity_type` = 'news'

0.0007 SECONDS: 
SELECT `white_label_inclusions`.`entity_id`
FROM `white_label_inclusions`
WHERE `white_label_version_id` = 0
AND `white_label_inclusions`.`entity_type` = 'news'

0.0048 SECONDS: 
SELECT `news_articles`.*
FROM `news_articles`
LEFT JOIN `news_article_categories` ON `news_article_categories`.`news_article_id` = `news_articles`.`id`
WHERE `news_article_categories`.`news_category_id` = '18'
AND `news_articles`.`active` = 1
ORDER BY `date` DESC

0.0013 SECONDS: 
SELECT `white_label_inclusions`.`entity_id`
FROM `white_label_inclusions`
JOIN `white_label_versions` ON `white_label_versions`.`id` = `white_label_inclusions`.`white_label_version_id`
WHERE `white_label_versions`.`url` = 'maineventtravel.com'
AND `white_label_inclusions`.`entity_type` = 'news'

0.0007 SECONDS: 
SELECT `white_label_inclusions`.`entity_id`
FROM `white_label_inclusions`
WHERE `white_label_version_id` = 0
AND `white_label_inclusions`.`entity_type` = 'news'

0.0051 SECONDS: 
SELECT `news_articles`.*
FROM `news_articles`
LEFT JOIN `news_article_categories` ON `news_article_categories`.`news_article_id` = `news_articles`.`id`
WHERE `news_article_categories`.`news_category_id` = '19'
AND `news_articles`.`active` = 1
ORDER BY `date` DESC

0.0013 SECONDS: 
SELECT `white_label_inclusions`.`entity_id`
FROM `white_label_inclusions`
JOIN `white_label_versions` ON `white_label_versions`.`id` = `white_label_inclusions`.`white_label_version_id`
WHERE `white_label_versions`.`url` = 'maineventtravel.com'
AND `white_label_inclusions`.`entity_type` = 'news'

0.0008 SECONDS: 
SELECT `white_label_inclusions`.`entity_id`
FROM `white_label_inclusions`
WHERE `white_label_version_id` = 0
AND `white_label_inclusions`.`entity_type` = 'news'

0.0074 SECONDS: 
SELECT `news_articles`.*
FROM `news_articles`
LEFT JOIN `news_article_categories` ON `news_article_categories`.`news_article_id` = `news_articles`.`id`
WHERE `news_article_categories`.`news_category_id` = '22'
AND `news_articles`.`active` = 1
ORDER BY `date` DESC

0.0013 SECONDS: 
SELECT `white_label_inclusions`.`entity_id`
FROM `white_label_inclusions`
JOIN `white_label_versions` ON `white_label_versions`.`id` = `white_label_inclusions`.`white_label_version_id`
WHERE `white_label_versions`.`url` = 'maineventtravel.com'
AND `white_label_inclusions`.`entity_type` = 'news'

0.0006 SECONDS: 
SELECT `white_label_inclusions`.`entity_id`
FROM `white_label_inclusions`
WHERE `white_label_version_id` = 0
AND `white_label_inclusions`.`entity_type` = 'news'

0.0062 SECONDS: 
SELECT `news_articles`.*
FROM `news_articles`
LEFT JOIN `news_article_categories` ON `news_article_categories`.`news_article_id` = `news_articles`.`id`
WHERE `news_article_categories`.`news_category_id` = '23'
AND `news_articles`.`active` = 1
ORDER BY `date` DESC

0.0014 SECONDS: 
SELECT `white_label_inclusions`.`entity_id`
FROM `white_label_inclusions`
JOIN `white_label_versions` ON `white_label_versions`.`id` = `white_label_inclusions`.`white_label_version_id`
WHERE `white_label_versions`.`url` = 'maineventtravel.com'
AND `white_label_inclusions`.`entity_type` = 'news'

0.0007 SECONDS: 
SELECT `white_label_inclusions`.`entity_id`
FROM `white_label_inclusions`
WHERE `white_label_version_id` = 0
AND `white_label_inclusions`.`entity_type` = 'news'

0.0057 SECONDS: 
SELECT `news_articles`.*
FROM `news_articles`
LEFT JOIN `news_article_categories` ON `news_article_categories`.`news_article_id` = `news_articles`.`id`
WHERE `news_article_categories`.`news_category_id` = '27'
AND `news_articles`.`active` = 1
ORDER BY `date` DESC

0.0014 SECONDS: 
SELECT `white_label_inclusions`.`entity_id`
FROM `white_label_inclusions`
JOIN `white_label_versions` ON `white_label_versions`.`id` = `white_label_inclusions`.`white_label_version_id`
WHERE `white_label_versions`.`url` = 'maineventtravel.com'
AND `white_label_inclusions`.`entity_type` = 'news'

0.0007 SECONDS: 
SELECT `white_label_inclusions`.`entity_id`
FROM `white_label_inclusions`
WHERE `white_label_version_id` = 0
AND `white_label_inclusions`.`entity_type` = 'news'

0.0054 SECONDS: 
SELECT `news_articles`.*
FROM `news_articles`
LEFT JOIN `news_article_categories` ON `news_article_categories`.`news_article_id` = `news_articles`.`id`
WHERE `news_article_categories`.`news_category_id` = '28'
AND `news_articles`.`active` = 1
ORDER BY `date` DESC

0.0013 SECONDS: 
SELECT `white_label_inclusions`.`entity_id`
FROM `white_label_inclusions`
JOIN `white_label_versions` ON `white_label_versions`.`id` = `white_label_inclusions`.`white_label_version_id`
WHERE `white_label_versions`.`url` = 'maineventtravel.com'
AND `white_label_inclusions`.`entity_type` = 'news'

0.0006 SECONDS: 
SELECT `white_label_inclusions`.`entity_id`
FROM `white_label_inclusions`
WHERE `white_label_version_id` = 0
AND `white_label_inclusions`.`entity_type` = 'news'

0.0047 SECONDS: 
SELECT `news_articles`.*
FROM `news_articles`
LEFT JOIN `news_article_categories` ON `news_article_categories`.`news_article_id` = `news_articles`.`id`
WHERE `news_article_categories`.`news_category_id` = '29'
AND `news_articles`.`active` = 1
ORDER BY `date` DESC

0.0013 SECONDS: 
SELECT `white_label_inclusions`.`entity_id`
FROM `white_label_inclusions`
JOIN `white_label_versions` ON `white_label_versions`.`id` = `white_label_inclusions`.`white_label_version_id`
WHERE `white_label_versions`.`url` = 'maineventtravel.com'
AND `white_label_inclusions`.`entity_type` = 'news'

0.0006 SECONDS: 
SELECT `white_label_inclusions`.`entity_id`
FROM `white_label_inclusions`
WHERE `white_label_version_id` = 0
AND `white_label_inclusions`.`entity_type` = 'news'

0.0107 SECONDS: 
SELECT `news_articles`.*
FROM `news_articles`
LEFT JOIN `news_article_categories` ON `news_article_categories`.`news_article_id` = `news_articles`.`id`
WHERE `news_article_categories`.`news_category_id` = '30'
AND `news_articles`.`active` = 1
ORDER BY `date` DESC

0.0018 SECONDS: 
SELECT `white_label_inclusions`.`entity_id`
FROM `white_label_inclusions`
JOIN `white_label_versions` ON `white_label_versions`.`id` = `white_label_inclusions`.`white_label_version_id`
WHERE `white_label_versions`.`url` = 'maineventtravel.com'
AND `white_label_inclusions`.`entity_type` = 'news'

0.0007 SECONDS: 
SELECT `white_label_inclusions`.`entity_id`
FROM `white_label_inclusions`
WHERE `white_label_version_id` = 0
AND `white_label_inclusions`.`entity_type` = 'news'

0.0069 SECONDS: 
SELECT `news_articles`.*
FROM `news_articles`
LEFT JOIN `news_article_categories` ON `news_article_categories`.`news_article_id` = `news_articles`.`id`
WHERE `news_article_categories`.`news_category_id` = '31'
AND `news_articles`.`active` = 1
ORDER BY `date` DESC

0.0014 SECONDS: 
SELECT `white_label_inclusions`.`entity_id`
FROM `white_label_inclusions`
JOIN `white_label_versions` ON `white_label_versions`.`id` = `white_label_inclusions`.`white_label_version_id`
WHERE `white_label_versions`.`url` = 'maineventtravel.com'
AND `white_label_inclusions`.`entity_type` = 'news'

0.0006 SECONDS: 
SELECT `white_label_inclusions`.`entity_id`
FROM `white_label_inclusions`
WHERE `white_label_version_id` = 0
AND `white_label_inclusions`.`entity_type` = 'news'

0.0002 SECONDS: 
SELECT *
FROM `tours`
WHERE `id` = 'battle-of-malta'

0.0005 SECONDS: 
SELECT *
FROM `tours`
WHERE `page_url` = 'battle-of-malta'

0.0002 SECONDS: 
SELECT *
FROM `tours`
WHERE `id` = '32'

0.0019 SECONDS: 
SELECT tour_stops.*, CASE
                        WHEN tour_stops.logo IS NULL or tour_stops.logo = ''
                        THEN tours.logo
                        ELSE tour_stops.logo
                    END AS logo, tours.name as tour_name, tours.logo as tour_logo, venues.name as venue_name, venues.location as venue_location, venues.map_latitude as venue_latitude, venues.map_longitude as venue_longitude, venues.image as venue_image
FROM `tour_stops`
LEFT JOIN `tours` ON `tours`.`id` = `tour_stops`.`tour_id`
LEFT JOIN `venues` ON `venues`.`id` = `tour_stops`.`venue_id`
WHERE tour_stops.end_date > CURDATE()
AND tour_stops.active =  1
AND `tour_id` = '32'
ORDER BY `tour_stops`.`start_date` ASC

0.0114 SECONDS: 
SELECT `news_articles`.*, `users`.`full_name` as `author`, `users`.`twitter_name` as `twitter_name`
FROM `news_articles`
LEFT JOIN `users` ON `users`.`id` = `news_articles`.`user_id`
WHERE `news_articles`.`active` = '1'
ORDER BY `news_articles`.`date` DESC

0.0015 SECONDS: 
SELECT `white_label_inclusions`.`entity_id`
FROM `white_label_inclusions`
JOIN `white_label_versions` ON `white_label_versions`.`id` = `white_label_inclusions`.`white_label_version_id`
WHERE `white_label_versions`.`url` = 'maineventtravel.com'
AND `white_label_inclusions`.`entity_type` = 'news'

0.0007 SECONDS: 
SELECT `white_label_inclusions`.`entity_id`
FROM `white_label_inclusions`
WHERE `white_label_version_id` = 0
AND `white_label_inclusions`.`entity_type` = 'news'

    

Battle Of Malta
Battle Of Malta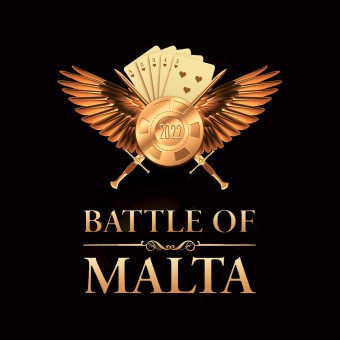 The Battle of Malta is back for 2024 and like previous events expects to set a new level of success for low buy-in poker tournaments.
With additional space providing more room for tables. players, side events, and cash games, 2024 promises to be bigger than ever!
Upcoming Tour Stops


Wednesday 3rd - Wednesday 10th April, 2024
Casino Malta, Eden Place, St Augustine's Street, St Julians, Malta
Battle of Malta have just released their 2024 Spring dates!
€600 Main Event Buy in
500K GTD.
Check back for more details!
Find Hotels, Flights & More
Full Schedule Coming Soon
Travel search results are valid for a period of 20 minutes. If you do not book by this time, items in your cart may change in price or become unavailable.