Thursday 26th April, 2018
Things to do in Malta
By Mad Harper
With its superbly sunny weather (more than 300 days a year), expansive beaches, thriving nightlife and 7,000 years of incredible history – including some of the oldest human structures in the world, there is a huge amount to see and do in Malta. It is also a place of stunning natural beauty.
Malta actually comprises three islands - Malta, Gozo and Comino – and lies virtually at the centre of the Mediterranean sea, 93 km / 55 miles south of Sicily and 288 km / 160 miles north of Africa. Malta is the largest island, while Gozo is quieter and more rural, characterized by fishing, tourism, crafts and agriculture. Comino, the smallest of the trio, has one hotel and is largely uninhabited.
Sightseeing
There is tons to see in Malta – and your main struggle will be fitting it all in, especially if you're also planning to play poker. Malta has a fascinating history going back more than 7,000 years and some of the oldest human structures in the world can be found here, including several UNESCO World Heritage Sites.
As well as the major sights (see below,) there are also some great museums including the Malta Classic Car Museum, the National Museum of Archaelogy, mosaic pavements at the 'Roman House' in Rabat, and the National Museum of Natural History.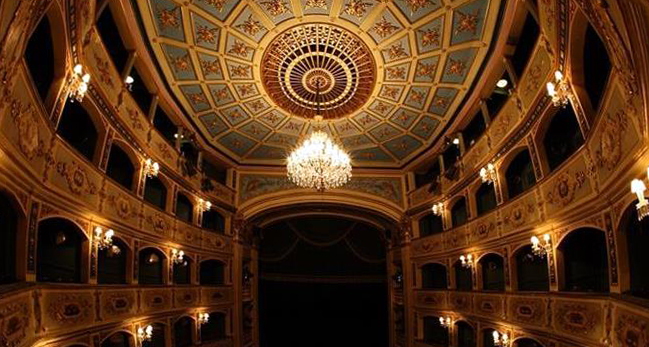 Don't miss a visit to the Manoel Theatre, an 18TH century architectural gem in Valletta and one of Europe's oldest working theatres. Guided tours include the beautiful auditorium, back stage area and the theatre museum. And if you're a Game of Thrones fan, then Mdina is a must – the setting for Kings Landing in Season 1.
Unibet Ambassador Daiva Byrne has been to Malta three times including last May's Unibet Open. She said: "I love Malta! I really enjoy the weather, the food and the friendly vibe of the Island. I'd definitely visit recommend a visit to Mdina – to get a sense of Maltese history – and Valleta is full of impressive historical sights too. Also, if you're playing poker, then heading for a cocktail overlooking St Julian's bay certainly softens the blow when you bust!" The Unibet Open will be back in Malta from September 11-15 with an event at Casino Malta.
Golden Bay
Ask anyone who lives in Malta to name their favourite beach and Golden Bay is likely to be top of their list. Poker pro Steven van Zadelhoff said: "When friends are visiting I always recommend three things: Valletta, Mdina and of course – to catch some sun at Golden Beach!" Poker presenter Laura Cornelius said: "Golden Bay is definitely the best beach – it's sandy, and you can do a horse ride there at sunset – gorgeous!" Raketech CEO Michael Holmberg described the beach as "Perfect sand, great beach club and service, beautiful nature – and the sunset. The sunset!!! Just a fantastic place."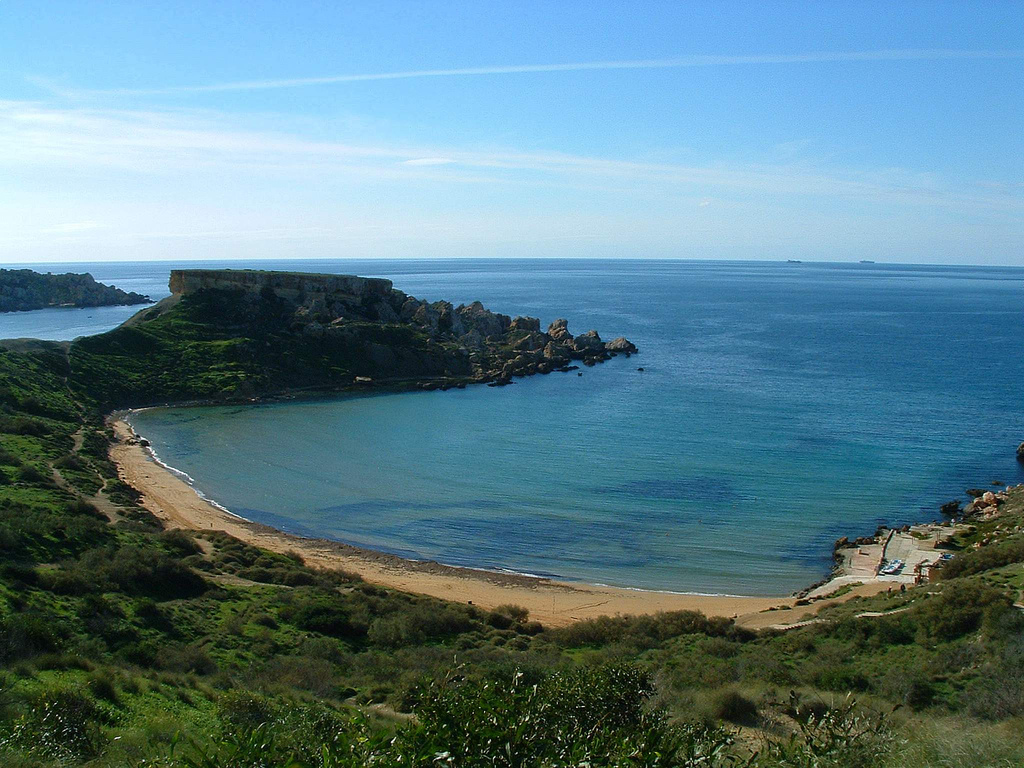 Slightly further afield - but definitely worth a visit if you have time - is Ramla Bay on Gozo. Roland Boothby, content editor for the GPI and Hendon Mob, said: "It's a wide sandy bay with crystal clear water, straddled by stunning cliffs. I especially like this beach as it's more remote, less built up and generally less busy than some of the other popular beaches on Malta."
Valletta
Malta's capital of Valletta - known 'The Fortress City' - is one of the Mediterranean's most impressive ports and great for strolling around. The streets boast some of Europe's finest art works, churches and palaces with an intriguing historical site around every corner: statues, niches, fountains and coats of arms high up on parapets. The side streets are also full of quaint shops and cafes and more than 90 films have been filmed in the city, including Assassins Creed and two Bond films – The Spy Who Loved Me and Never Say Never Again.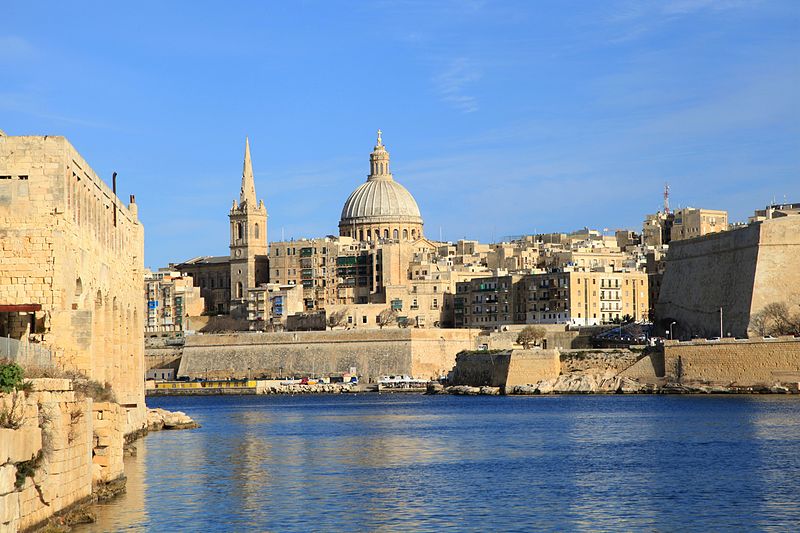 Megalithic Temples of Malta
The sheer number of archaeological sites on the Maltese Islands sets their history apart from that of all other Mediterranean destinations. The Megalithic Temples of Malta are several prehistoric temples, some of which are UNESCO World Heritage Sites, built during three distinct time periods from approximately 3600 BC to 700 BC. They have been claimed as the oldest freestanding structures on Earth. One site is unique to Malta - the Hypogeum, a labyrinth of underground chambers probably used as both a burial site and a temple and comprising halls, chambers and passages hewn out of the living rock and covering some 500 sq metres. The Ggantija Temples (on Gozo) are one of the most important archaeological sites in the world and date from around 3600 to 3200 BC. Due to the gigantic dimensions of the megaliths, locals believed that the temples were the work of giants.
Mdina
Perched on the top of a plateau, Mdina is Malta's medieval jewel and once the country's capital. It is one of Europe's finest examples of an ancient walled city and represented Kings Landing in Season 1 of Game of Thrones. Pacing through its quaint narrow streets is like walking through history with wonderfully preserved churches, palaces, noblemen's houses and mighty walls holding a unique charm. Over the centuries, the island`s rulers sought to leave their mark on the city, rendering it today a splendid outdoor museum.
When the knights of St John took over the city, there was a great deal of restoration but some buildings date from before the Order's arrival including the Palazzo Falson, a feast of Baroque splendour. Mdina is also known as the "silent city" because when Valletta was completed, the whole town moved there and Mdina became virtually silent overnight. Every building is now covered by the Maltese equivalent of listed building status.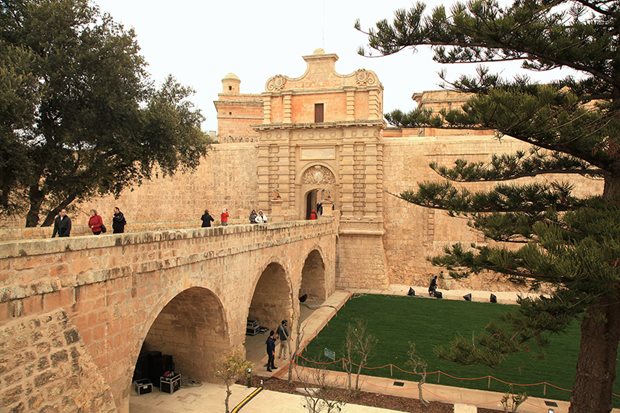 St. Julian's
Once a tiny fishing village, St. Julian's is now a bustling resort, with a wealth of tourist amenities including clubs, restaurants, cafes and bars.
Gozo
A pleasant 25-minute ferry ride from Malta, Gozo offers a distinctly different, calmer pace of life to Malta. Steeped in myth, Gozo is thought to be the legendary Calypso's isle described in Homer's Odyssey - a peaceful, mystical backwater. Baroque churches and old stone farmhouses dot the countryside while the rugged landscape and spectacular coastline are popular with walkers, mountain bikers, abseilers and climbers while day-trippers can enjoy the peace and beautiful flora and fauna. The capital of Victoria – which lies at the heart of the island – combines the bustle of market and shops with a relaxed and sociable atmosphere. It is a great place to watch the islanders go about their day, especially when the main market square, It-Tokk, comes to life.
Tas-Sliema
Tas-Sliema and the coastline up to neighbouring St. Julian's constitute Malta's main coastal resort. Sliema is a hub for shopping, restaurants and cafe/bar life and also houses several of Malta's newest hotels.