888poker LIVE Sochi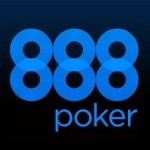 Mon 12th - Thu 15th August, 2019
888poker LIVE Sochi
at Sochi Casino & Resort, Estonskaya st., 51, Esto-Sadok, Sochi 354392, Russia
---
888poker LIVE is heading to Sochi, Russia. With a $500,000 Main Event prize pool, it's gonna be one poker event you won't want to miss!
Full Schedule
Your trip starts here...
Search anywhere using the form below,
click here
to search for events, or have a look at the
calendar
to see what's on!